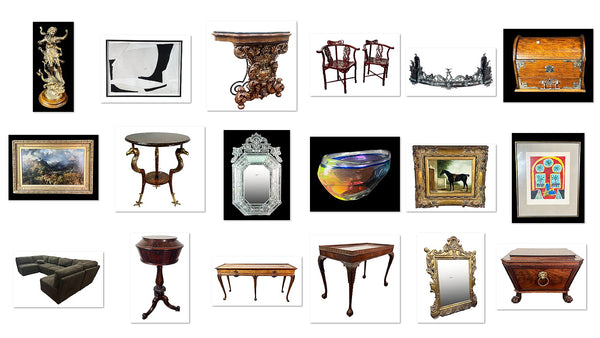 Sunday, Dec. 10 - Online Art & Antiques Auction
Join us online Sunday, December 10th at 11 AM for an art & antiques auction.
We cordially invite you to embark on a journey of timeless elegance and cultural richness at the upcoming Lewis & Maese Antiques & Auctions Art & Antiques Auction. This highly anticipated event promises a curated collection that transcends eras and styles.
Explore the allure of fine art, revel in the charm of antique furnishings, and discover a myriad of unique treasures that reflect the epitome of craftsmanship.
Join us as we unveil a captivating tapestry of artistry and history, inviting you to bid on pieces that resonate with both aesthetic refinement and historical significance. Don't miss the opportunity to be part of this exquisite affair, where every item tells a story and every bid marks a moment in time.
Preview & Pickup Location
7777 Blankenship Dr. Houston, TX 77055
Map It
Preview Dates & Times
Thursday & Friday, December 7 & 8 from 10 AM - 5 PM
Auction starts online Sunday, Dec. 10th at 11 AM
Watch The Online Video Preview

Bid live online using one of our three partnered online bidding platforms below: