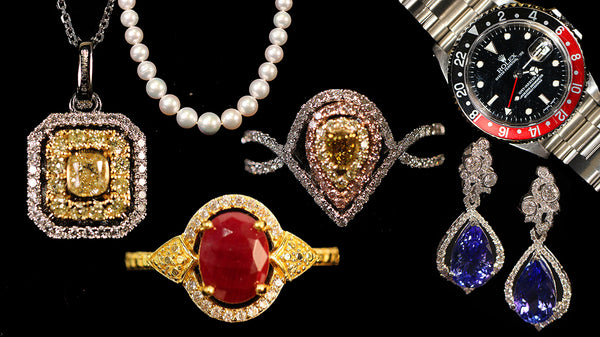 Saturday, Dec. 9 - Online Holiday Coin, Jewelry & Fur Auction
As the holiday season approaches, make a date with Lewis & Maese's Online Holiday Coin, Jewelry & Fur Auction. Join us online Saturday, December 9th at 11 AM. 
Also included will be purses, furs, accessories and coins!

Lewis & Maese Antiques & Auction has long been synonymous with elegance and opulence, and our Online Holiday Coin, Jewelry & Fur Auction promises to live up to that reputation. This event boasts an impressive array of jewelry items, carefully curated to suit every budget and style preference, making it the perfect destination for those seeking exceptional gifts in time for Christmas. If you're looking for that truly special gift or simply indulge your own passion for fine jewelry, look no further than our upcoming Online Holiday Jewelry Auction.


Whether your style leans towards timeless classics, contemporary elegance, or the allure of vintage pieces, this auction has something that will surely captivate you! From exquisite necklaces that add a touch of sophistication to your attire to statement rings that speak volumes, you'll find treasures that resonate with your unique style.

Gifts to Suit Every Budget: This auction features jewelry pieces that cater to a wide range of budgets, as well as collectible gold and silver coins and furs ensuring that everyone can find a piece that resonates with them without compromising on quality or beauty.

Embrace the magic of giving this holiday season with Lewis & Maese Antiques & Auction. We look forward to making your holidays sparkle and shine!
Preview & Pickup Location
7777 Blankenship Dr.
Houston, TX 77055
Map It
Preview Dates & Times
Thursday & Friday, Dec. 7th & 8th from 10 AM - 5 PM
Auction starts online Saturday, December 9th at 11 AM
Watch The Online Video Preview

Bid live online using one of our three partnered online bidding platforms below: