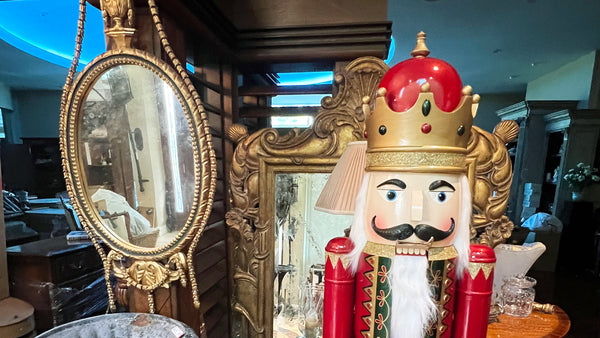 Saturday, October 14 - River Oaks Blvd Estate Sale Moved Off Site
Save The Date!
Join us Saturday, October 14th for an estate sale originally from River Oaks Blvd. moved off site to Memorial.
Get ready for an extraordinary estate sale that promises to be a treasure trove of delights for every collector and decorator. This upcoming event will showcase a wide array of items, spanning from exquisite antiques to contemporary pieces, and traditional gems that are sure to captivate your senses. Whether you're an avid antique enthusiast or a modern design aficionado, there will be something to
pique your interest.
Additionally, with the holiday season just around the corner, this sale will also feature an assortment of Christmas decorations, adding a festive flair to your home and helping you prepare for the upcoming season in style. Mark your calendars, as this estate sale is your opportunity to discover and acquire truly fantastic finds.
DATE & TIME
Saturday, October 14th from 9 AM - 3 PM
PREVIEW
There is no in person preview for this event. 
Watch the online video preview and be sure to follow us on Facebook here:

LOCATION
8 Asbury Place, Houston, TX 77007
Map It
PHOTOS