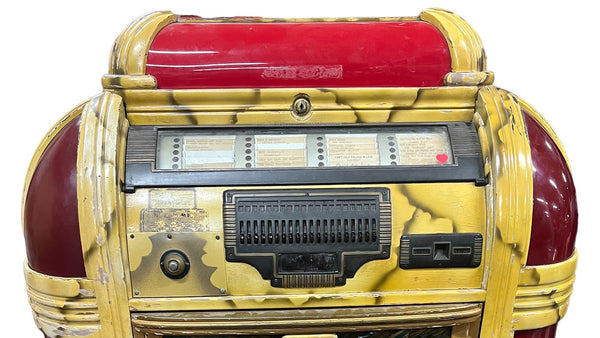 Sunday, September 17 - ManCave Auction
Join us online Sunday, September 17th at 11 AM for a great selection of all things ManCave!
Get ready to immerse yourself in the ultimate ManCave experience as Lewis & Maese Antiques & Auction, announces its highly anticipated ManCave Auction. This promises to be a treasure trove of all things manly, featuring an eclectic collection of items that embody the essence of masculinity and luxury.
The ManCave Auction is set to have a remarkable assortment of items that will transform any man's space into a haven of sophistication and rugged charm. From classic leather furniture to vintage slot machines and everything in between, this auction is a celebration of the finer aspects of masculinity.
For those with a taste for the adventurous, the ManCave Auction offers an assortment of unique items that can elevate any man cave to legendary status. From authentic guns that echo history to vintage slot machines that capture the thrill of the casino, these items bring a touch of excitement to the space. Additionally, a selection of bronze western art sculptures adds a dash of rugged artistry to the ambiance, allowing collectors to appreciate the heritage and aesthetics of the Old West.
"This auction is a celebration of masculinity and individuality. We've curated a collection that speaks to the diverse interests and passions of modern men," says David J. Lewis, Owner of Lewis & Maese. "Whether you're a connoisseur of fine leather furniture, a collector of unique art pieces, or someone who appreciates the allure of vintage slot machines, the ManCave Auction has something for everyone."
The auction will be open to online bidders, allowing enthusiasts from around the world to participate and secure their own piece of the ManCave experience. Bidders can expect a seamless and engaging auction experience using one of their 3 trusted bidding platform partners. Liveauctioneers, HiBid or Invaluable.
Whether you're a seasoned collector or an individual looking to infuse your personal space with character and style, the ManCave Auction is an event not to be missed. Mark your calendars for September 17th and prepare to bid on the items that will redefine your ManCave into a sanctuary of masculinity, luxury, and taste.
View Online Catalog & Register to Bid Online at:
Preview Dates & Times
Thursday & Friday, September 14 & 15 from 10 AM - 5 PM
Saturday, September 16 from Noon - 4 PM
Auction starts online Sunday, September 17th at 11 AM
Preview & Pickup Location
7777 Blankenship Dr.
Houston, TX 77055
Map It